Nepal Hope House – Construction
Our incredible supporters are helping us build a brand new home for 30 orphans in Nepal!
In the heart of Kawasoti, Nepal a brand new Hope House is currently being built! Thanks to a team of dedicated supporters, more than 30 orphaned children will have a place to live where they will be given a new start and a life they deserve. In this Hope House, they will receive daily meals, clothing, medicine, and knowledge of the love and power of Jesus!

Built On a Solid Foundation

In January of 2017, the land that the Hope House is being constructed on was purchased by Expect Hope and the ground was broken shortly thereafter. Built upon a solid foundation, the Nepal Hope House will be a safe haven for orphans for generations to come.
Providing New Life
Once completed, the Nepal Hope house will be capable of housing more than 30 children. These children will receive clothing, food, shelter, and education. Most importantly, they will have the opportunity to build a real and lasting relationship with Jesus. When a child steps into the Hope House, and old chapter ends and new life begins.
Cause for Celebration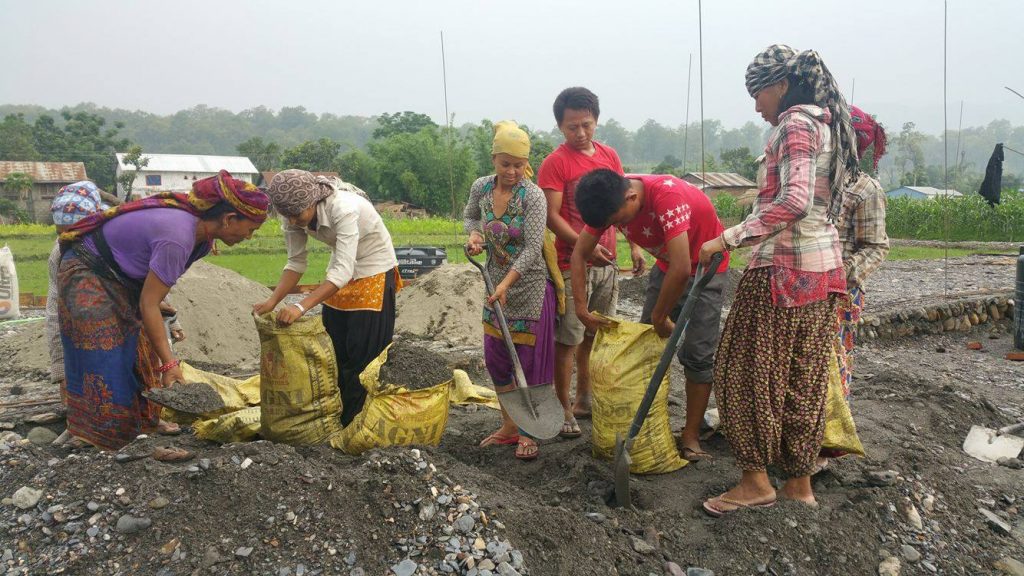 When ground was broken in January of 2017, it marked a new era for the children of Nepal. In September, Expect Hope will be opening the doors to this incredible facility and welcoming in a group of children to a new home. This dedication ceremony will be a day of celebration, joy, and a symbol of the dedication and generosity that has been expressed by each and every supporter of Expect Hope.