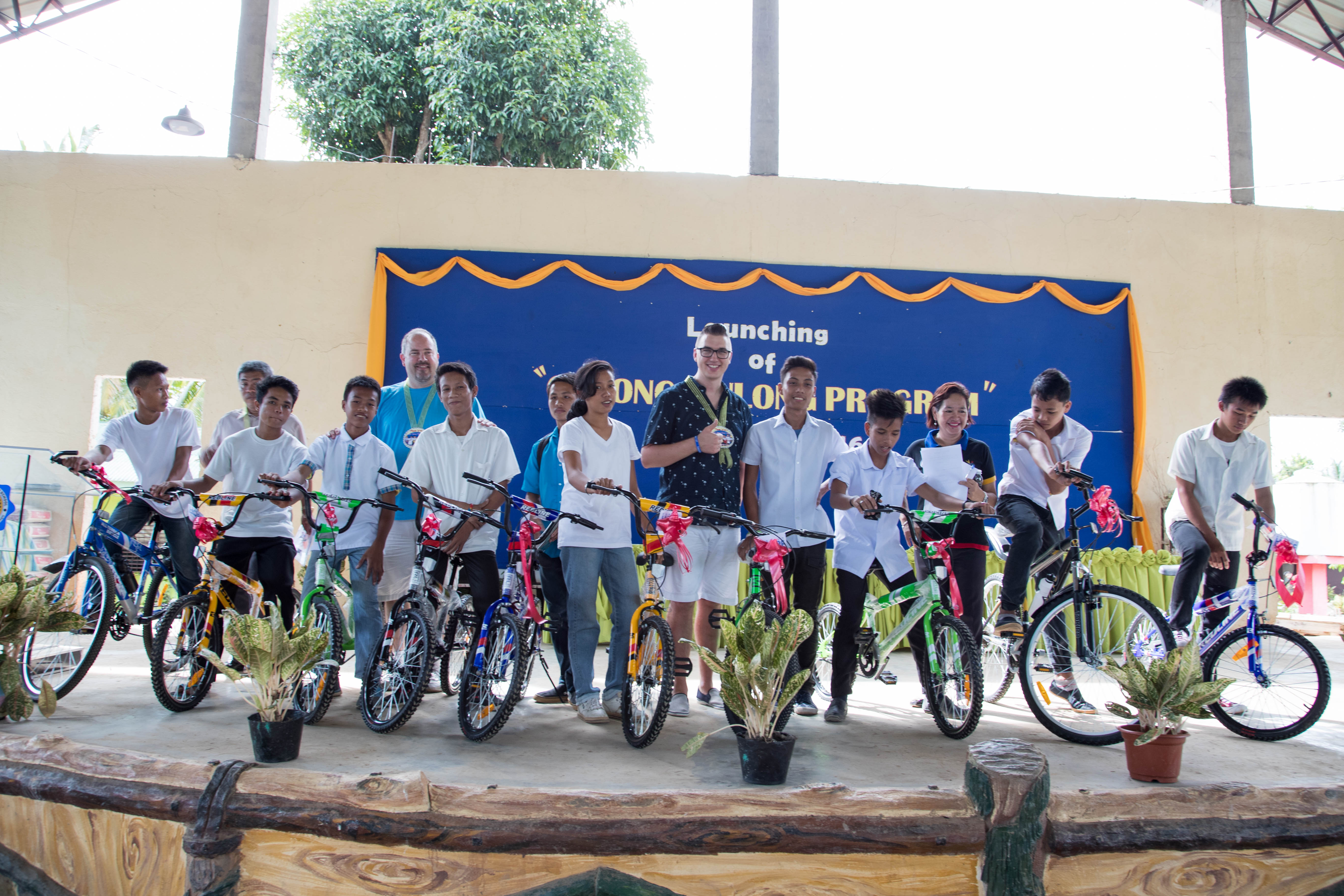 Did you know that in the Philippines (and many other countries that battle extreme poverty) that many children are not able to get an education? 
Some of these children/teenagers wake up at 2am and 3am every day to work different jobs to help with the family budget and then walk 2, 3, or even 6 miles one way to be at school on time. 
Because many of these families live in poverty in the jungle filled mountain region, there is no public or school bus transportation available so walking is the only option. 
The challenge comes when the family is in such need for money that they may encourage their child not to put themselves through the hardships of walking, studying, and working at the same time. 
At this point the young person may decide to just drop out of school and work full time thus missing out on the education that is offered.
Because of these challenges, many children and youth are considered to be "at-risk" of dropping out and the government and school districts are desperately trying to combat this problem with all the means they have at their disposal. 
Unfortunately, the needs are far greater than what can be budgeted and this is where Expect Hope comes in.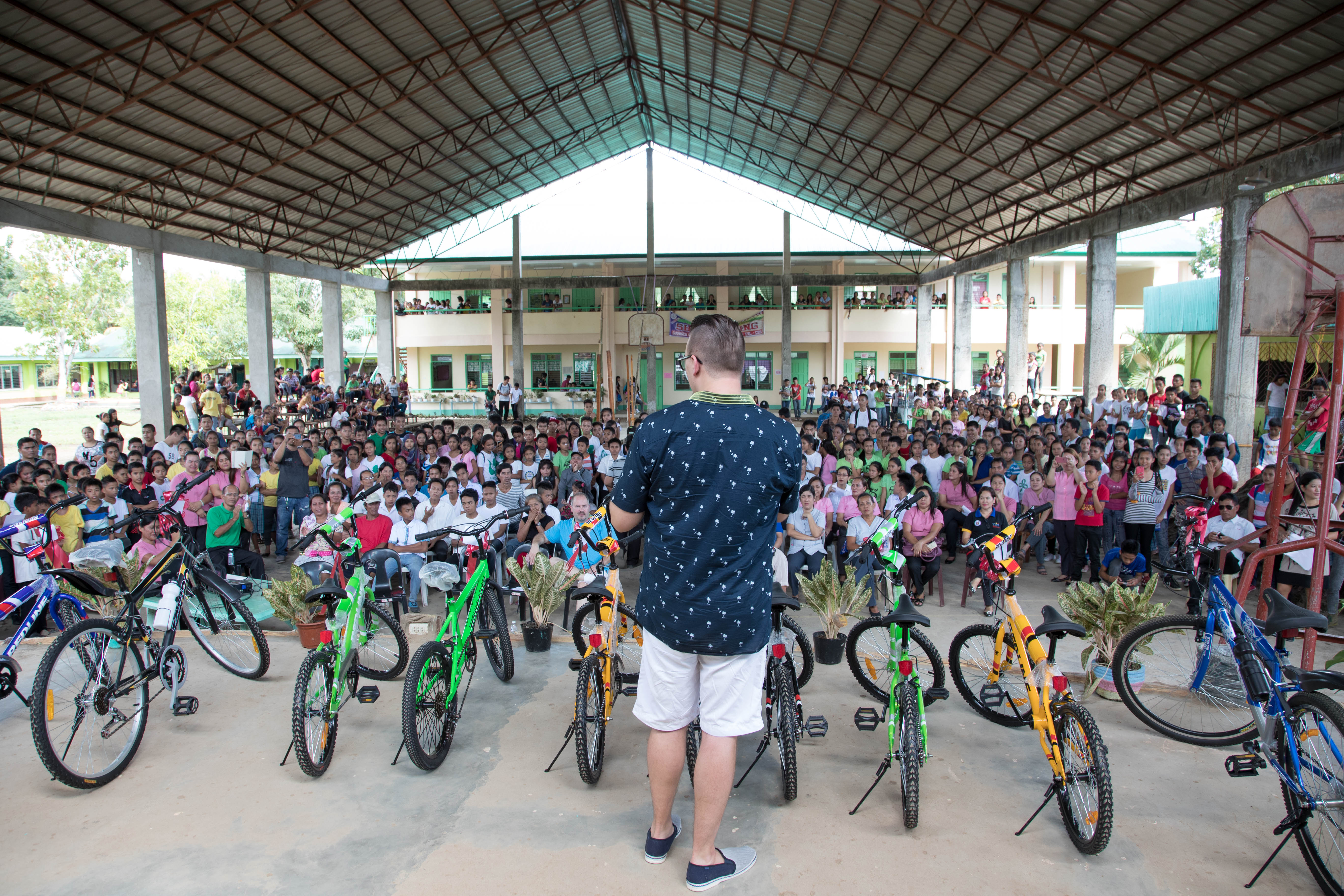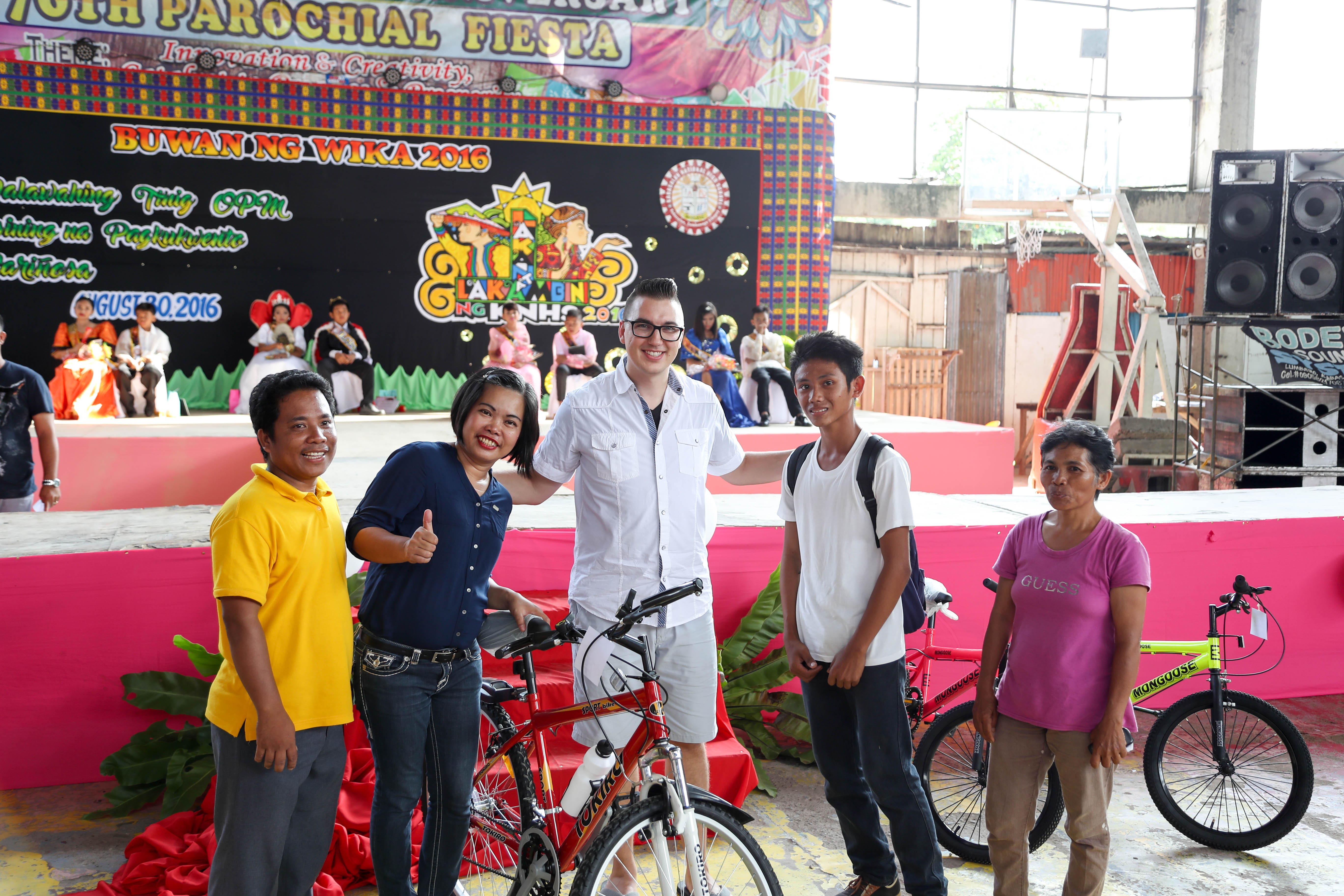 Through partnership with Expect Hope, we were able to give 20 bicycles to the most "impoverished" youth at 2 different high schools. 
This donation was celebrated by a full assembly of the 1500 students at each school and also gave Pastor Aaron the opportunity to share about purpose, destiny, and persist in school. 
Also, Pastor Aaron was allowed to share the gospel of Jesus and pray for both student bodies. 
This was all done and celebrated because of the gift of bikes and the hope that it brought to the entire school and student body.
The principles shared how the bikes were just one example of HOPE and how Expect Hope and other organizations like ours was working with the government to fulfill the need in the nation of the Philippines.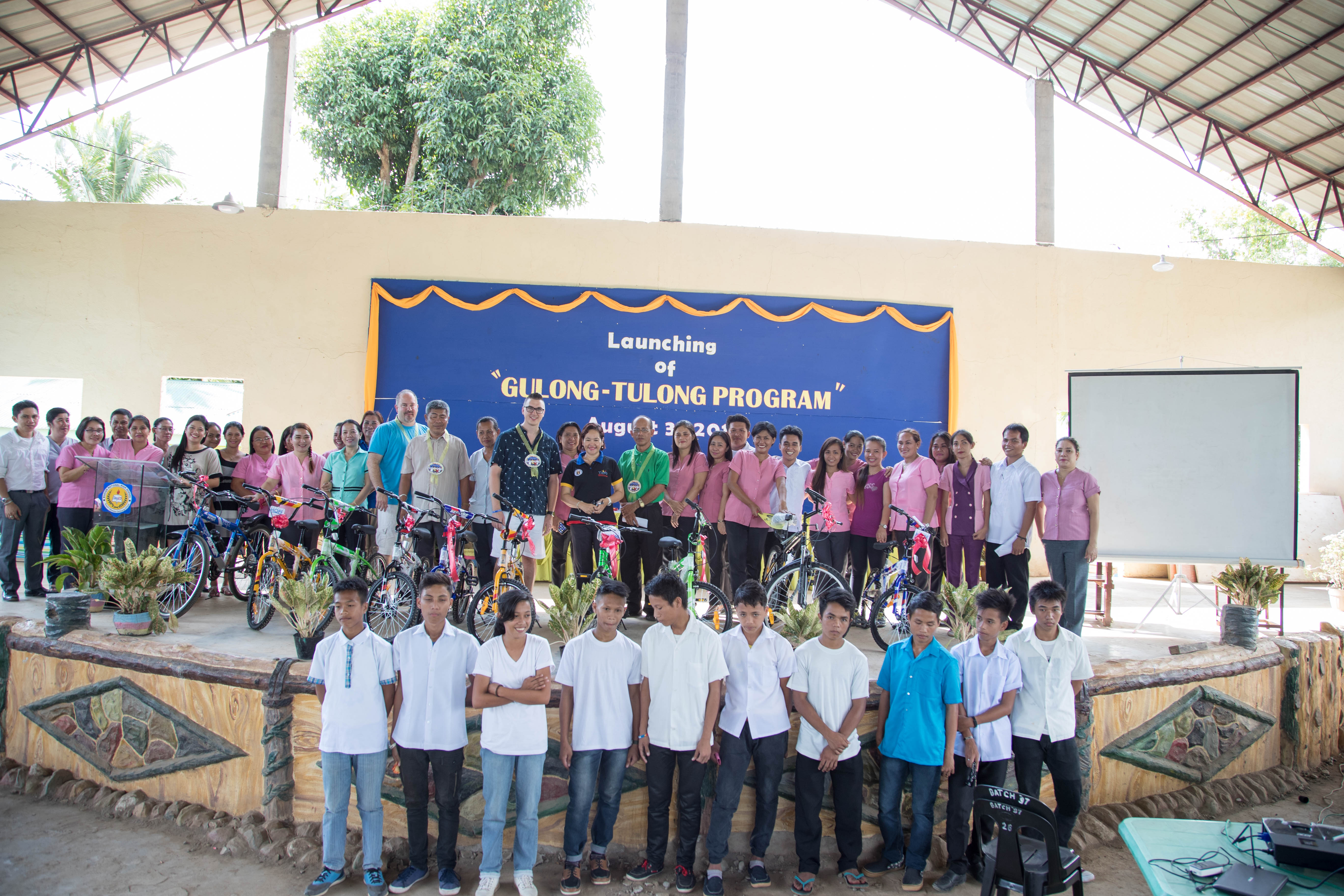 Providing a child with something as simple as a bicycle can change their life. 
It could be the thing that keeps them in school as a 3 hour walk can be completed in a 45 minute bike ride. 
Expect Hope desires to purchase more bikes for this cause as well as support these schools in other ways to help keep kids in school so that they can build a better life than they have ever had before.
Thank you for your support and know that it is making a massive difference!
Because of your donations and gifts you are SAVING LIVES and GIVING HOPE not only to the students, but also to the faculty, government, and parents in the Philippines.
Click the link below to read about a NEW project we have begun work on for these students and see how YOU could be the answer to somebody else's prayers!