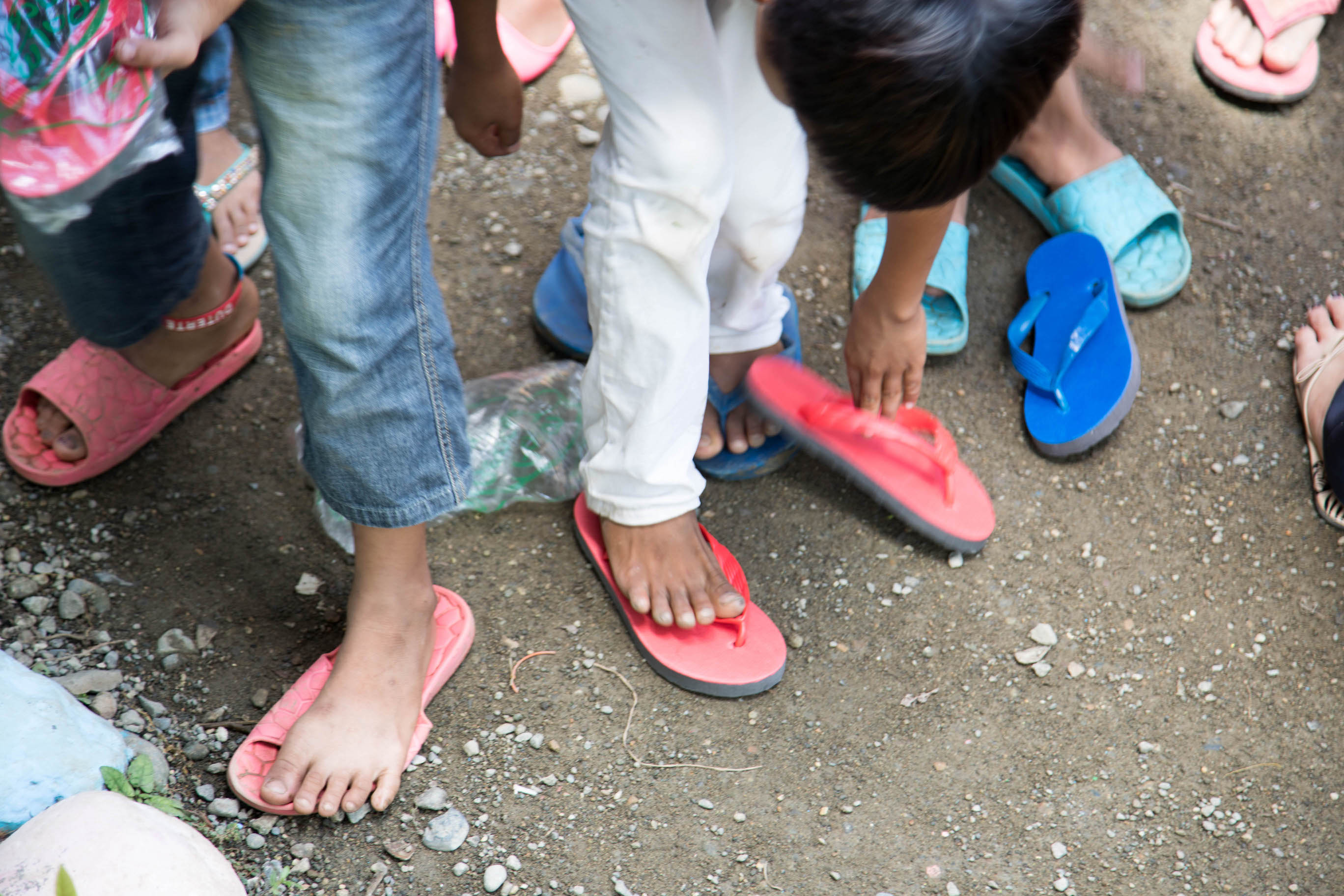 Did you know that all over the world there are millions of children in need of shoes? 
Some of these children have very worn shoes with holes in the bottom, home-made shoes from palm tree leaves or bark, and some without any shoes at all.  
Imagine having not one pair of shoes in your life.  
Your feet would be extremely sore or cut by rocks and terrain simply by walking.  Now imagine a child that lives in the jungle in a remote part of the Philippines walking up to 5 miles to school.  The hardships that these children go through are foreign to us but very common to them.
Our mission at Expect Hope is to bring hope to children and families in need by meeting their everyday needs such as food, clothing, medical and education.  
In our latest trip to the Philippines we succeeded in this mission through our shoe distribution.  Through our generous donors and those who recently participated in our most recent golf tournament we were able to purchase several hundred pairs of shoes for children in need.  
While we were on the ground in the Philippines we had the opportunity to personally give these shoes away to hundreds of children and what an impact it made!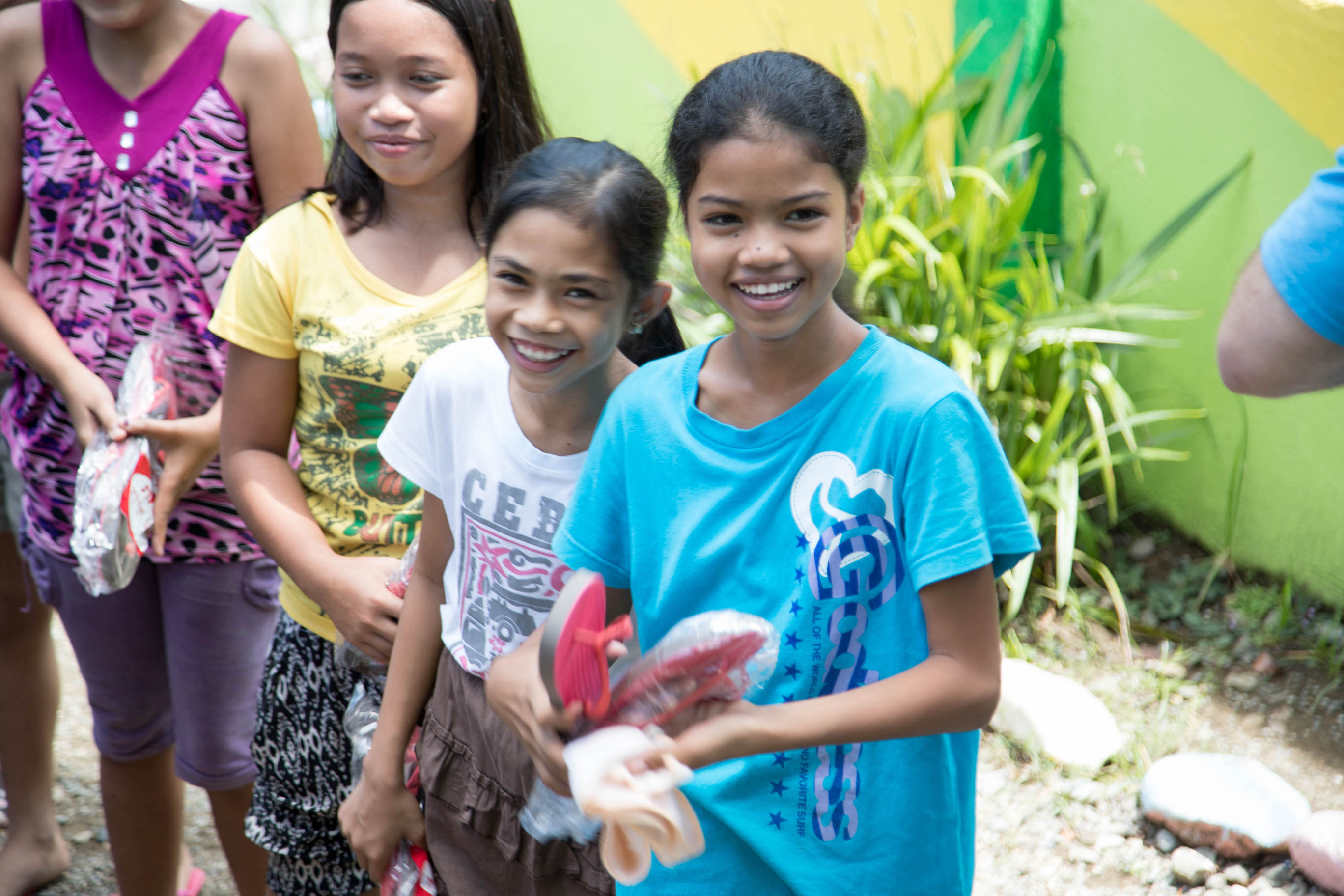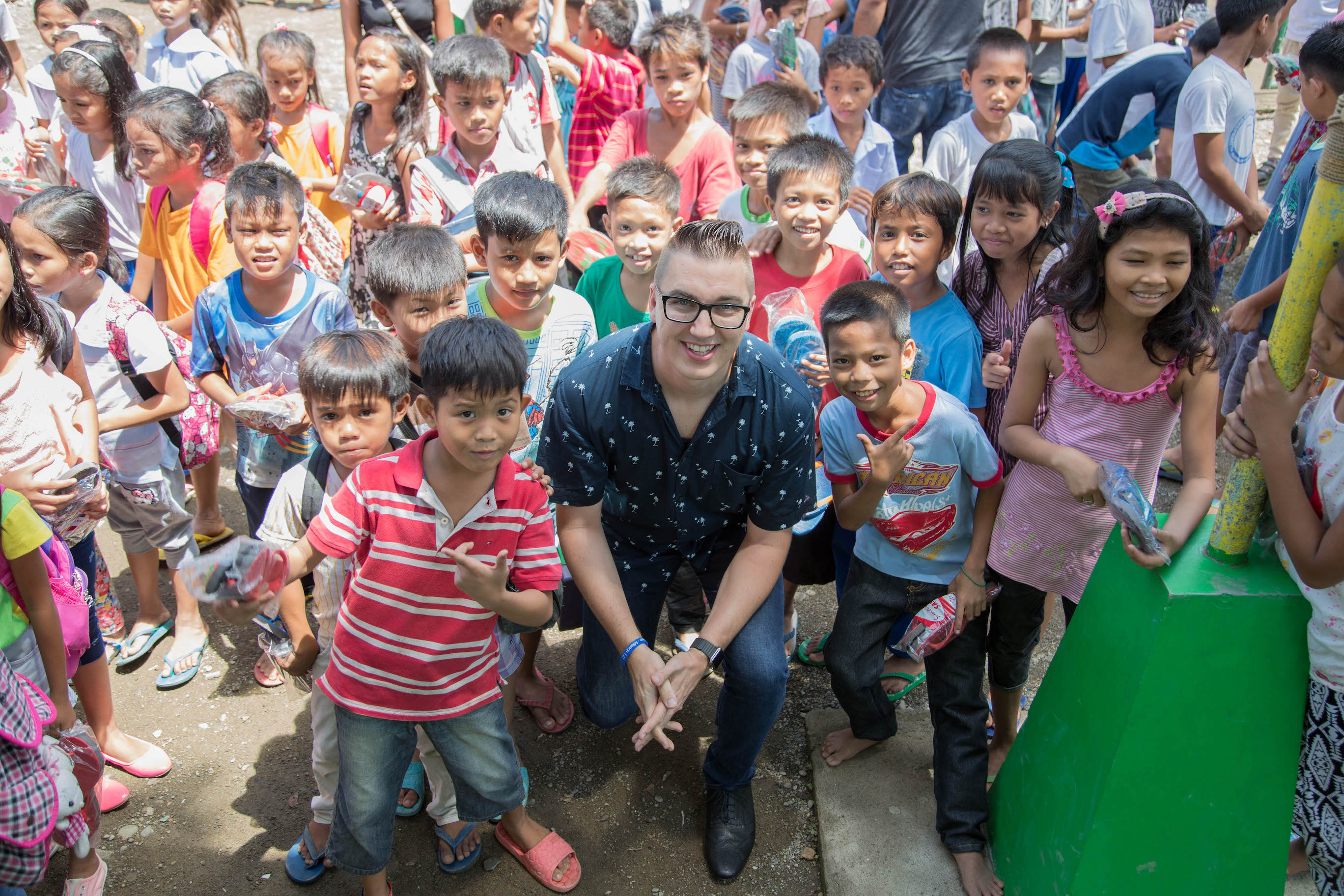 It was incredible to see the faces of these precious children light up in excitement and hope as they freely received this simple gift.  
Every time we conducted a distribution to a village or school we also presented the gospel of Jesus and shared how special each and everyone of them are to Jesus and that God loves them so much.  
We always concluded this time with prayer for the children - it was simply AMAZING!  We prayed for the children but also the families of the kids.
 People of different faiths were so touched by the love of Jesus and so open to the gospel.  Many received Jesus as their savior through these efforts and we are so happy.
Jesus constantly went about meeting the needs of people as well as preaching and praying.  Whether He multiplied the loaves and fishes, turned water to wine, healed the sick or raised the dead - he was MEETING NEEDS!  
When we go into the world and meet the needs of this world, we give people the opportunity to see Jesus!  
I challenge you today to meet the needs of someone.
Whether it be spiritual or natural, when you meet the needs of someone without expecting something in return it is incredible how God can use YOU and YOUR actions of love.
Remember what the Bible says, "God Is Love"
When we act in love we are acting on behalf of God and He uses it with eternal impact in mind!
Be Blessed Today!
Would you consider giving towards a project like this today?
Click the button to find out more...we have many new projects on the horizon and we need help to bring HOPE and LOVE to the world.
Let's partner for these very worthy causes!