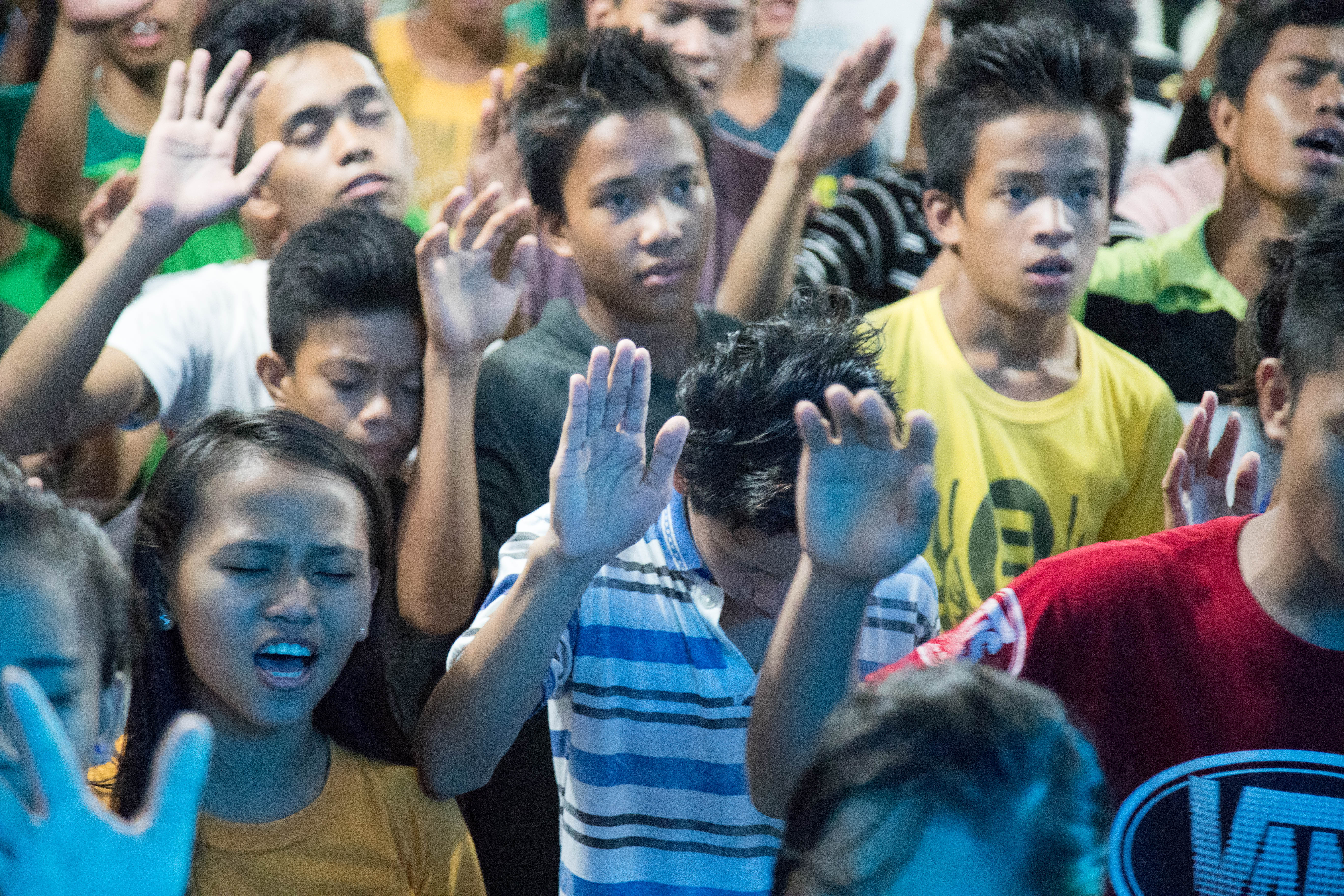 What a blessed time we had ministering in the local church in the Philippines! 
I feel like every time I get the opportunity to minister in certain nations that I get more from it than I was able to give.  The Philippines was certainly an example of this and their faith will inspire you!
We had two formal church services, the first was dedicated to praying for the sick and the next night for the young people (teenagers).  Both church services were packed to capacity as people came in ready to receive something for God.  As I spoke the message of faith, I could feel the people begin to join in with me in believing that God was ready to move and answer their prayers.  On both nights when I gave the Alter Call many people ran forward and many surrendered their life to Jesus that very moment.  As tears streamed down several people's eyes we could sense the Holy Spirit was doing something very special for these people both young and old.
The area in which we ministered is considered to be poor.  As in any area where poverty and extreme poverty exist there are different levels of natural needs and challenges.  I learned that on both nights some had walked hours to be in the church service! WOW!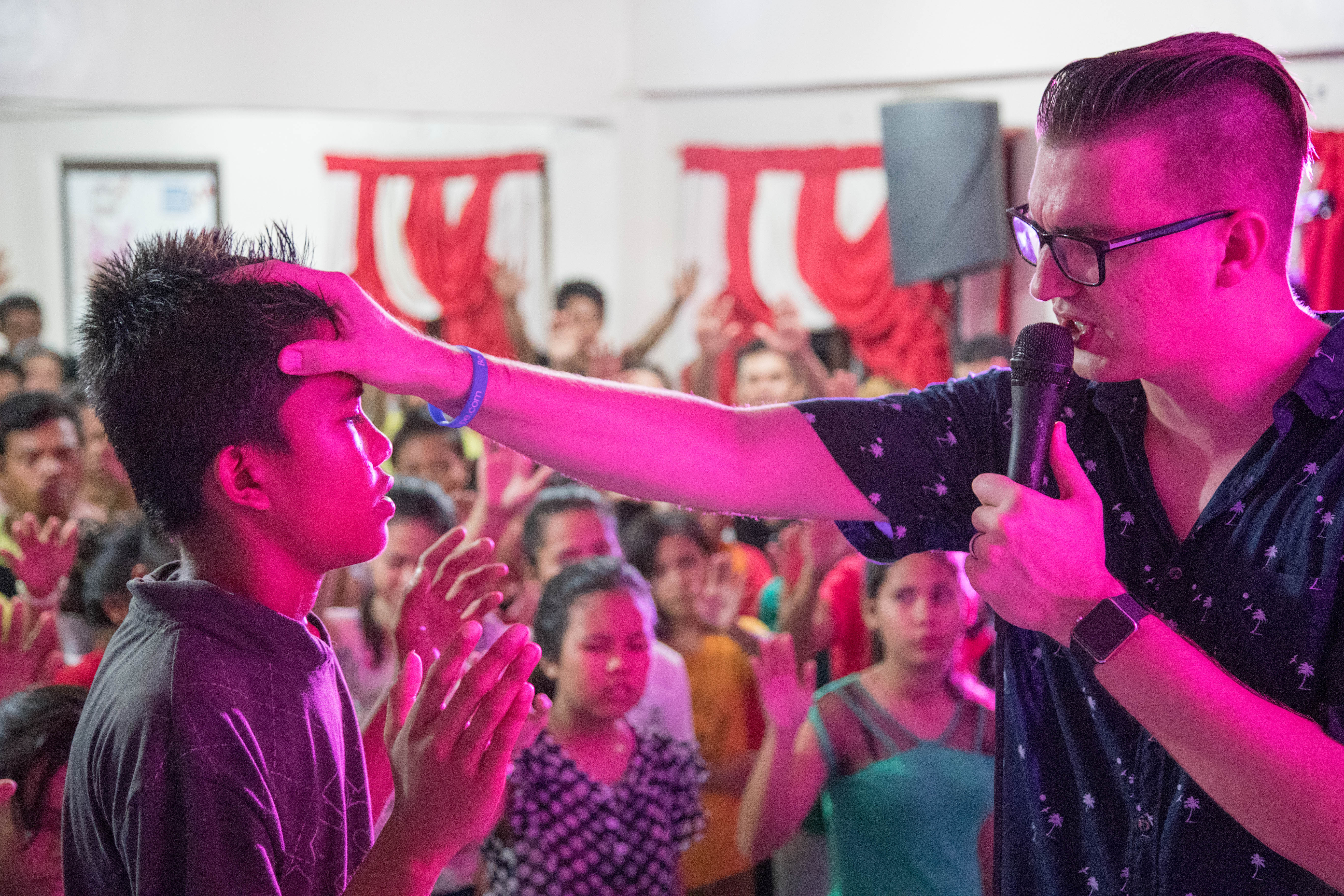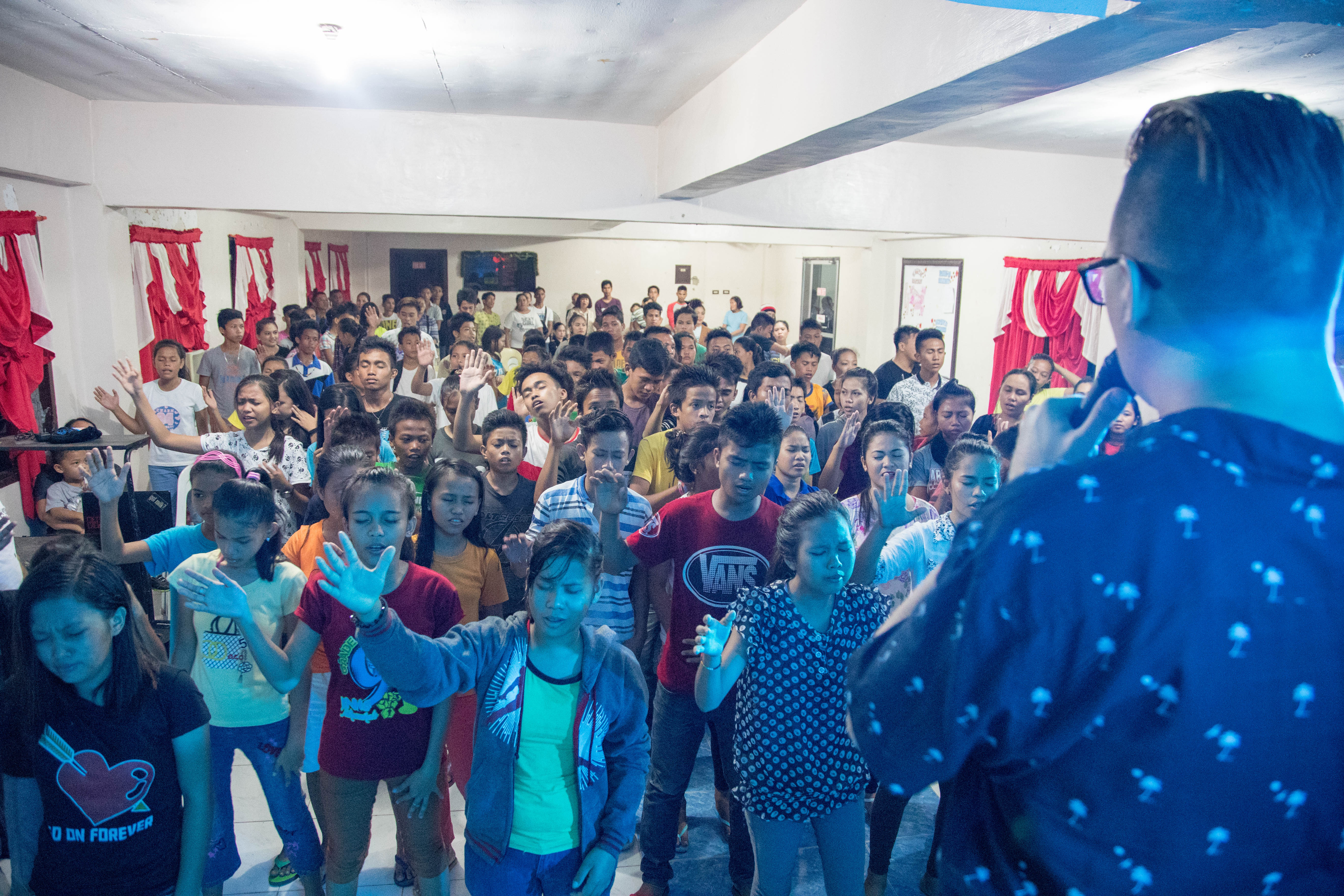 On the first night after the altar call we moved into the time of praying for, and healing, the sick.  We prayed for several people and God did wonderful things, healing pain and bringing Hope to some of their hopeless situations.
One man in particular came in on crutches and could hardly walk or stand even with the assistance of the crutches. 
THIS TOUCHED MY HEART SO MUCH - READ THIS...
When I laid my hands on his hips and began to pray I felt his hand grab my wrist and hold it on his hip.  His faith was so moving that I couldn't help continue to pray and pray and pray.  Each time I tried to pull away he just wouldn't let me, so I prayed some more.  There was a moment where I felt the Holy Spirit and I grabbed his hands and said "it's time to stand".  He stood up and BEGAN TO WALK with NO ASSISTANCE of any kind!  I thought maybe he would sit down or reach for his crutches, but he didn't, he just kept walking an waving his hands in the air praising God!
It is always so touching and moving to see someone receive such a great miracle.  I will say this though, this man's faith was evident!  He wouldn't let go of my hand until Jesus touched his legs - WOW - the faith of some is absolutely inspiring and humbling.
WHAT ABOUT YOU?
What do you need from God today?  Right now?  I think testimonies can always stir faith and reveal that Jesus is ALIVE and moving RIGHT NOW! Sometimes we have to get our flesh out of the way and take some time to believe God for the miracle.  I believe that YOUR miracle could be right around the corner...Do you believe it?
Would you consider sowing an offering into this ministry?  I believe that when you sow, God receives that offering and many times miracles follow because of obedience to Him.  We can only do what we do because of AMAZING and WONDERFUL people like you!  Please partner with us as we are praying and believing for your miracle! 
Click the link to give a donation of any amount - It all matters!  Thank you!