A Leap of Faith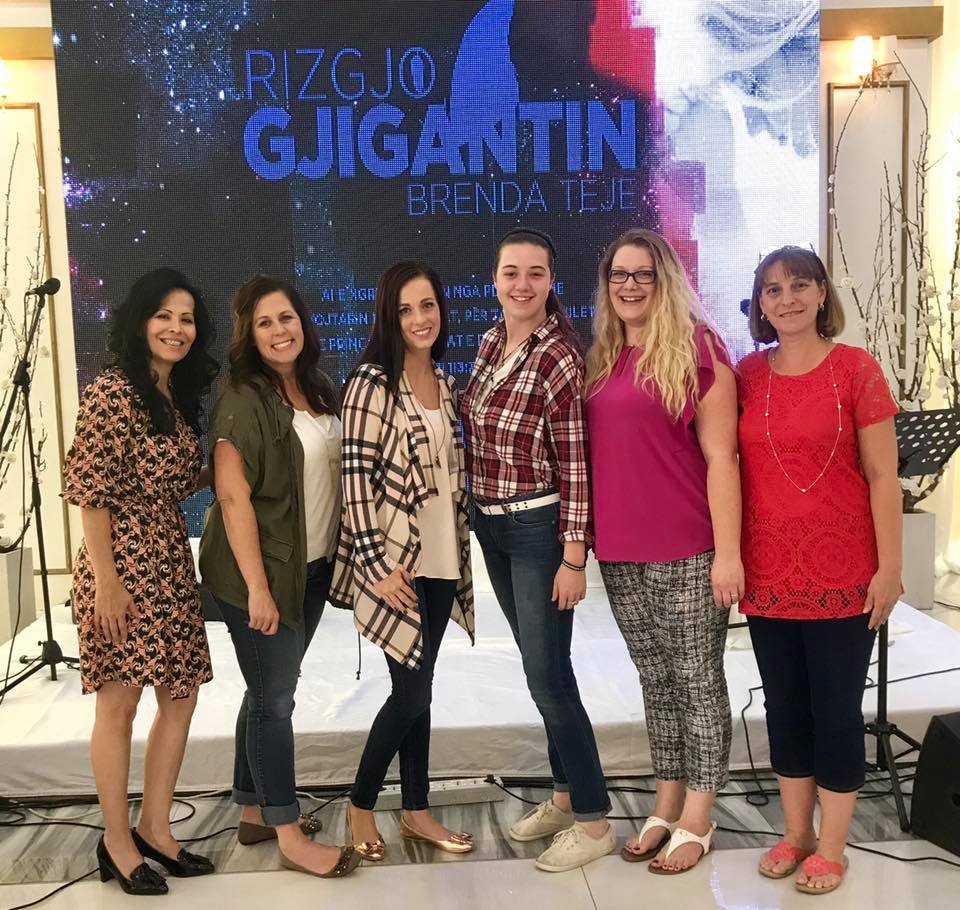 On October 2nd, 2017 a group of women set out to change the lives of children in need in Albania. Led by Teri Bagwell, the group began their journey with a dream; a dream to travel halfway across the world not for a vacation, but to drastically change the lives of children that have suffered unimaginable situations from generational blood feud to extreme poverty and food insecurity. Among this group of women was Abby Green. Abby knew that she was being called to Albania to make a difference, but she faced a major step ahead of her, she had never traveled to a foreign country. She had never even been on an airplane.
I recently had the opportunity to sit down with Abby and discuss what took place during the women's trip to Albania and what her experiences were leading up to leaving for the trip. I myself have also never had the opportunity to go on a group trip with Expect Hope so I wanted to get some advice and insight for those of us who are considering traveling with Expect Hope but have not yet taken the plunge.
Billy: So, Abby, what made you decide to join Teri on this Women's trip to Albania?
Abby: Well, I had never traveled before and I wanted to experience that. But I felt like I needed to do more with my life. I was doing minimum service in the church and kingdom and I was good at it but I felt that I could do more. When Pastor Teri asked me to go I felt in my heart that God called me to do it.
Billy: That's awesome that you heard that call and went for it. I know that you were doing a lot of campaigning to help raise the funds to be able to go on this trip; what advice would you give to someone who doesn't have the funds?
Abby: You have to have faith that God will provide a way. I had to have faith that God would open doors and had to make time to take other jobs to help pay for the trip. I had to stay faithful and work hard.
Billy: I think it's great that Expect Hope has such an accessible fundraising portal that makes it really easy for people who can't necessarily afford to go to raise money to help pay for their trip. There's been people who haven't had to pay for their trip themselves because of the support they've been shown by their friends and family. Now, I have to ask, what was your first time on an airplane like?
Abby: It was fun to see the plane take off and see the world from a bird's eye view. It wasn't scary; it was almost relaxing.
Billy: I'm sure that's really reassuring for people who are nervous about flying over the ocean or for long distances. The being said, what was the most shocking part of the trip in your opinion?
Abby: I feel like America is a bubble. We have all of these amazing blessings and favors. We don't see the difficulties people have in different countries and to see it first-hand was eye-opening. Culture differences and language barriers also make it difficult because you have to rely on translators to help navigate.
Billy: What was your favorite part of the trip?
Abby: Playing with the kids was an amazing experience. It was on my bucket list to play soccer with kids in a foreign land so to have the opportunity to interact with the kids was incredible. The food was also amazing.
Billy: What was your favorite food there?
Abby: Spaghetti Carbonara. It was so good that I had it almost every day!
Billy: That sounds amazing! It sounds like you had a great first trip. What advice would you give to someone who is considering going on a group trip with Expect Hope for the first time?
Abby: Don't limit God or your gifts. Go completely open-minded and step out in faith. The bible says that faith is confident so be confident that God will use you in the ways he wants.
Billy: Will you go on another group trip?
Abby: Oh yes, I cannot wait to go on another trip. If I could do it full time I would!
Expect Hope's Group Trips are led by a passionate group of people who are dedicated to making a difference in the lives of children around the world. If you would like to travel with us and change lives, make sure to check our Group Trips page often to learn about upcoming trips and to complete the necessary applications!
As always, thank you for being a hero!
Billy Walker